About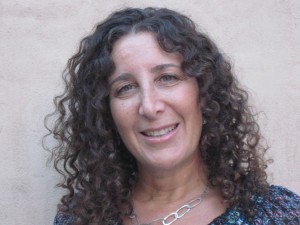 Betsy Braun is a digital marketing consultant offering innovative marketing, public relations and non-traditional advertising solutions for small to medium businesses in the fields of entertainment, specialty food, retail, and consumer services.  With an expertise in traditional and non-traditional media, Ms. Braun works closely with her clients to strategically develop and implement opportunities to maximize brand awareness and sales growth.  She develops customized and targeted marketing programs utilizing website marketing, search engine optimization, pay-per-click advertising, email marketing, social media product integration and placement, and public relations working with media outlets including television, print and digital.  
Based in Philadelphia and New York, Ms. Braun is a seasoned  marketing and PR professional with over 20 years experience in the media business.  With extensive contacts in television, promotion, advertising, sales, interactive media and media research, Ms. Braun brings a wealth of practical marketing knowledge and skills to her clients including strategic planning, program launch and management, business development, audience research and analysis, performance forecasting, advertising sales, publicity, on-air promotion,  and website development.  Ms. Braun is uniquely positioned to deliver tangible results for her clients.    Media placements have included The New York Times, Entertainment Weekly, WCBS-TV, WOR radio, Daily Candy, Playbill.com, Gourmet Retailer.
Prior to forming Braun Media & Marketing, Ms. Braun served as Vice President, Programming and Development for NBC Universal Television in New York, overseeing the development, launch and day-to-day operations of syndicated talk shows, The John Walsh Show and The Jane Pauley Show.   Responsible for supervising the shows' content, marketing, publicity, website and promotion, Ms. Braun  worked closely with producers and advertisers to develop product integration and sponsorship opportunities.
Ms. Braun began her career in television in public relations and audience research at the local CBS Television station in Philadelphia.  Moving to New York City, she branched out into National Spot TV Advertising analyzing program ratings, preparing sales presentations and advising TV stations nationwide in program acquisitions and scheduling.   Ms. Braun also worked for Nielsen Media Reserach where she was responsible for data sales and service, software development and training for clients such as King World, Viacom, Tribune, Turner, ABC, CBS and NBC.  
Ms. Braun moved to Los Angeles to become Vice President, Research for Universal Television (Formerly Polygram Television).  In addition to developing marketing research and sales presentations for syndicated television programs, she worked on the development and launch of the popular syndicated reality dating show, BLIND DATE.  She then went to work for Telepictures Productions, a TV production division of Warner Bros., serving as Director of Current Programming, handling the day-to-day management of several high profile game and talk shows before joining NBC Universal in New York. 
A graduate of the University of Delaware with a degree in Communications and Business, Ms. Braun also completed a Certificate in Digital Marketing at NYU, is a certified Google Adwords specialist and a Constant Contact Business Partner and Expert. 
An avid baker and huge fan of dark chocolate and pretzels of any kind, Ms. Braun spends her free time exploring new gourmet and specialty foods from around the globe.  A self confessed "foodie", she also writes the blog www.snacktime.wordpress.com.  She has attended classes at the Culinary Institute of America in Hyde Park, NY and is schooled in baking and pastry from the Institute of Culinary Education in NYC.